Steps to File Form 10IE
What are the information to be furnished in Form 10IE?
The following details are required to be entered in Form 10IE:
Name of the individual or HUF

Address & PAN

Date of Birth/ Date of Incorporation

Confirmation as to whether the assessee is having any income under head "Profits & Gains from Business or profession".

Nature of business or profession

Confirmation whether the taxpayer has any unit in International Financial Services Centre (IFSC)

Details of previous form 10IE filed (if applicable)

Declaration
Important Note:
Form 10IE shall be signed by the Individual/Karta of the HUF or authorised representative

Form 10IE is to be verified by digital signature or Electronic Verification Code (EVC)
Steps to file Form 10IE online on the new Income Tax Portal
Step-I: Click on the following link to access Income Tax Login Account: https://eportal.incometax.gov.in/iec/foservices/#/login and enter your User Id (PAN) and click on 'Continue'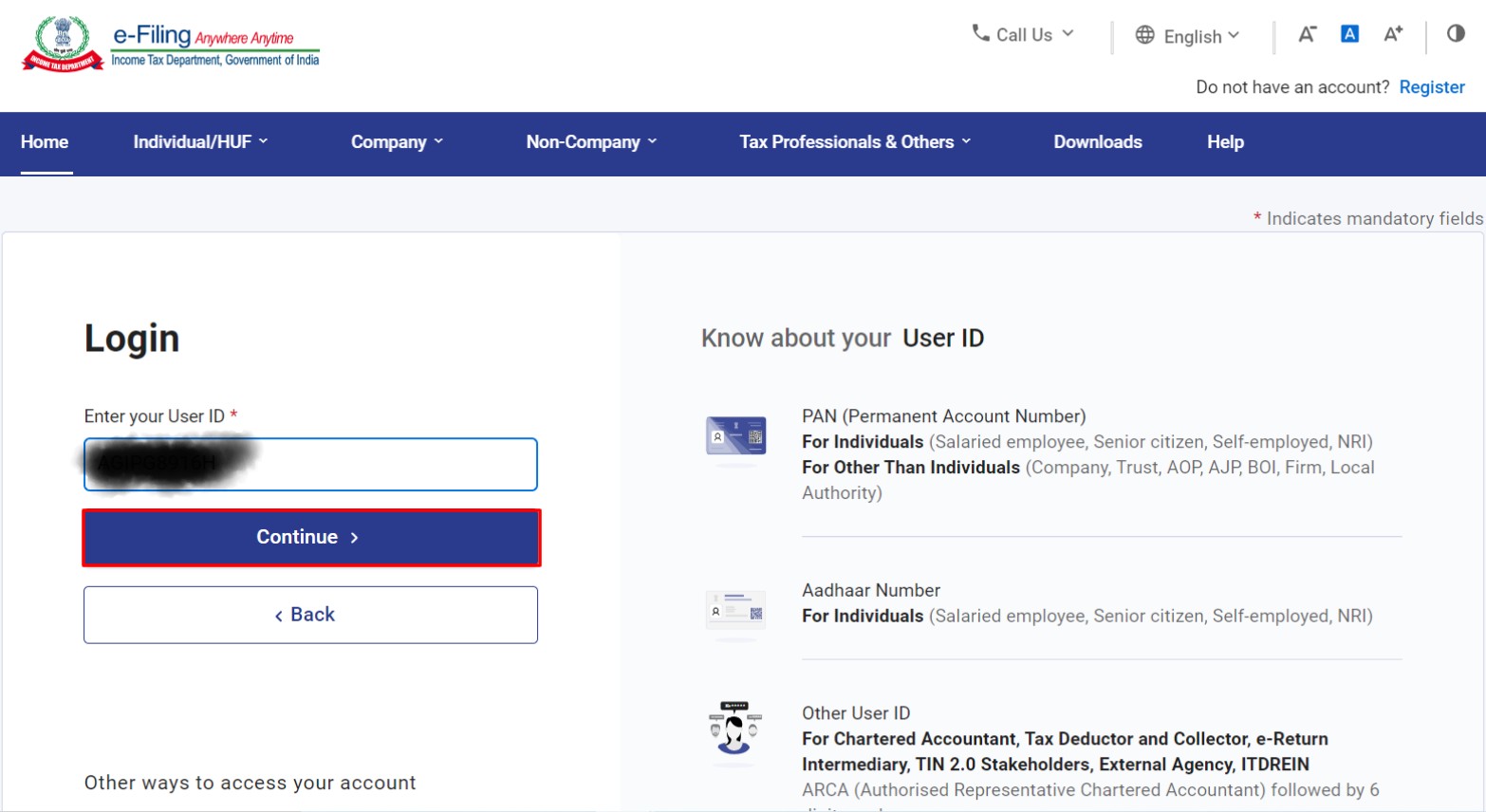 Step-II: Click on "Please confirm your secure access message" and enter login password and click on 'Continue' to enter Main Dashboard
Step-III: Go to "E-file" tab<< Income Tax Forms<< File Income Tax Forms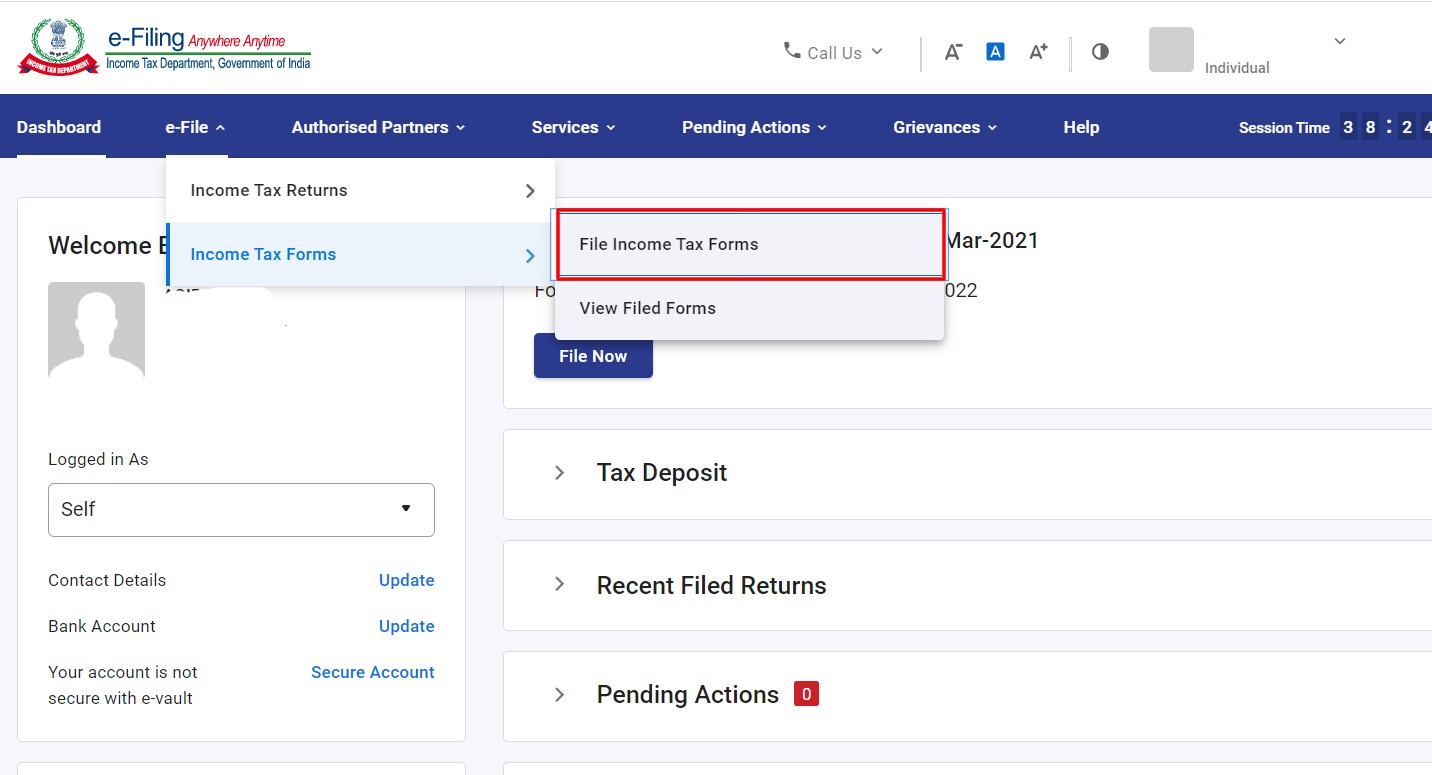 Step-IV: Under "File Income Tax Forms" select "Persons not dependent on any source of Income"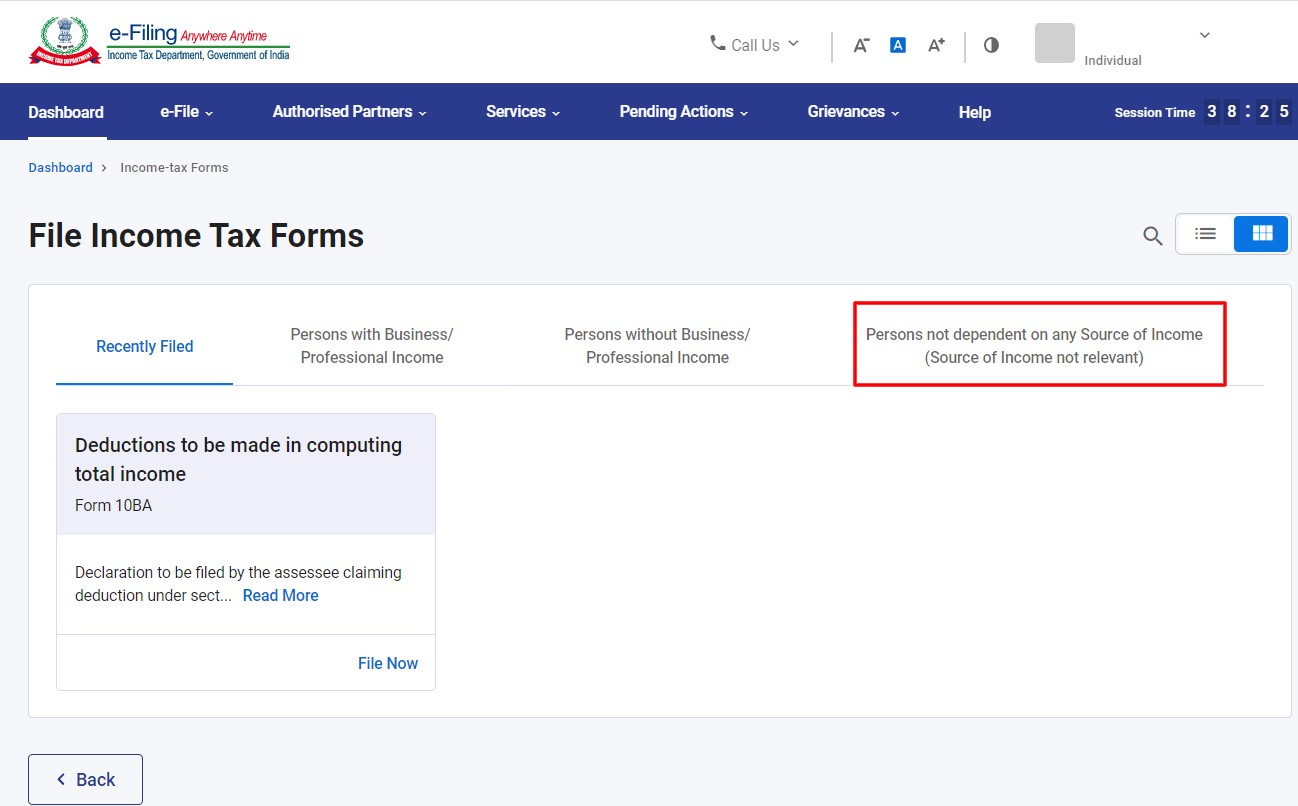 Step-V: Select "Determination of tax in certain special cases- Form 10IE"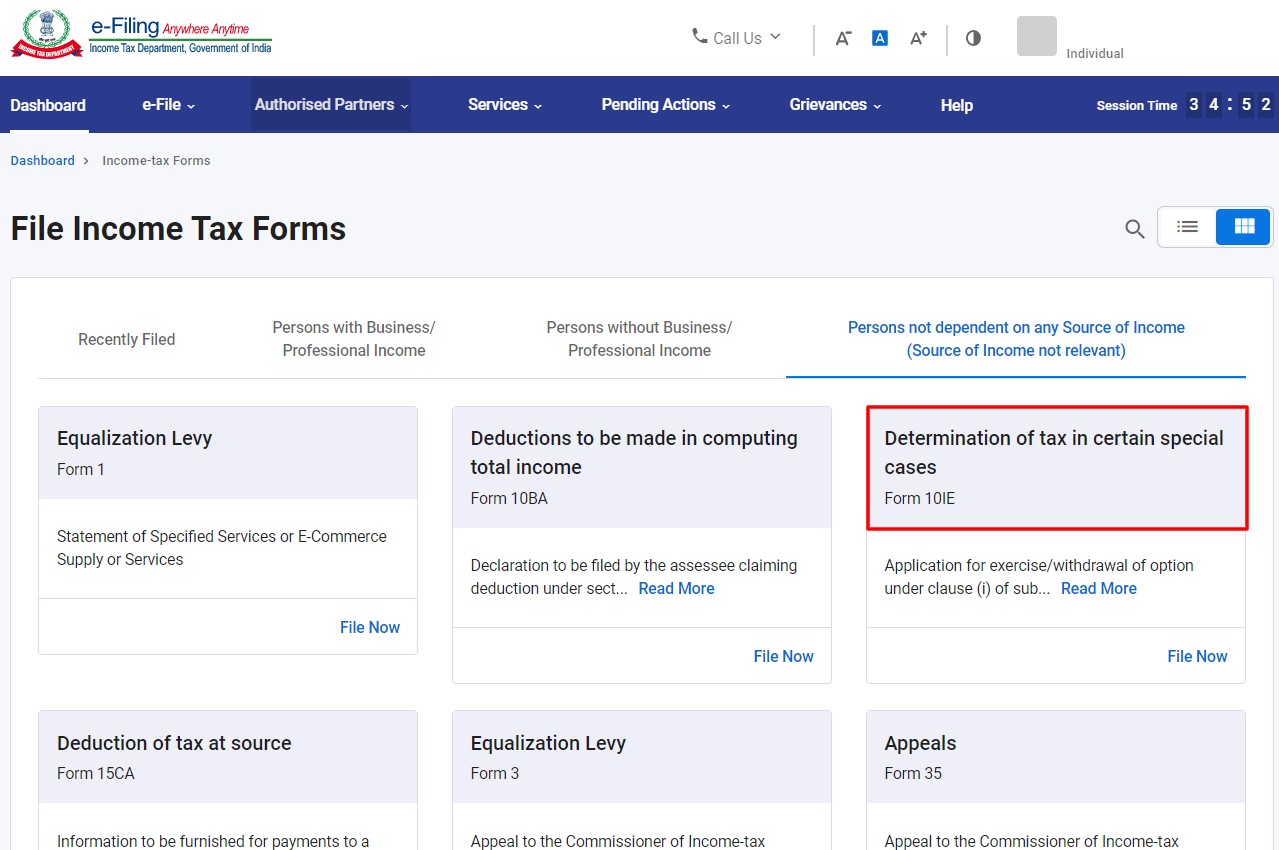 Step-VI: Under "Application for exercise/withdrawal of option under section 115BAC (5) of the Income Tax Act, 1961" select "Assessment Year" and click on "Continue"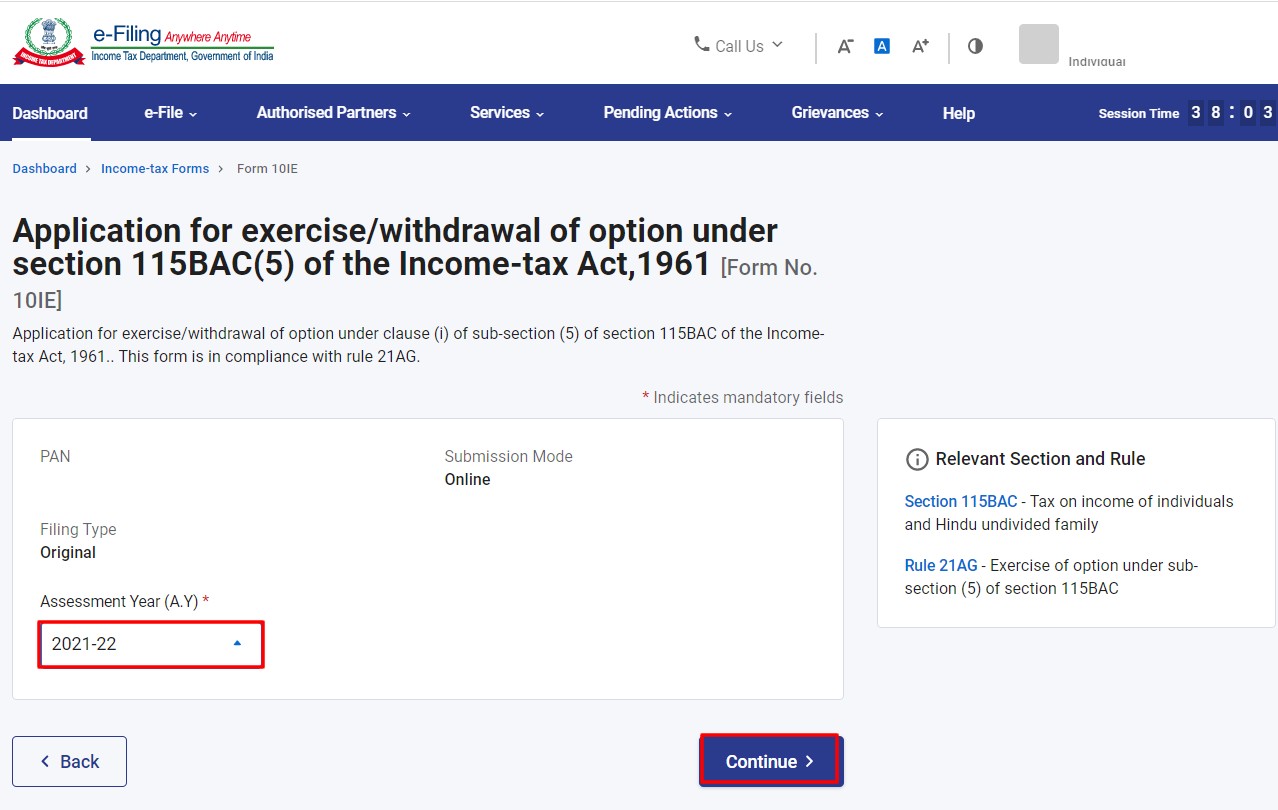 Step-VII: Click on "Lets get started". On clicking "Lets get started", Form 10IE will open where you are required to submit the required information (also discussed above)
Step-VIII: After filling the form, 'Submit' the form using digital signature or electronic verification code.