Legal Services
Businesses operate in a very dynamic environment. Right from inception, a business transacts with numerous stakeholders who can be co-founders, customers, business partners, vendors, investors among others, our Legal experts will understand your case and draft documents/ agreements defining all terms, conditions and legal recourse that can be opted for on being breached. Avoid any legal hassles by getting your documents drafted by our professionals.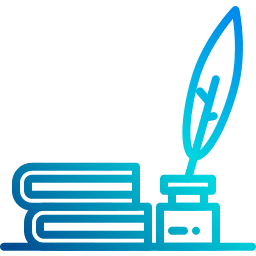 Documentation Services
Get your Legal Documentations such as Agreements, Contracts, Offer Letters, Termination Letter, Government Notices response or any related documents prepared or verified by the experts to avoid any legal complications or troubles at later stage, from Employees to Vendors or Stakeholders.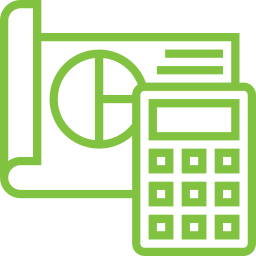 Valuation Services
We provide valuation support to our clients engaged in merger and acquisition activities. Leveraging on our industry knowledge held by our industry specialists, we not only take into account characteristics which are specific to a particular industry or country but also the strategic objectives our clients have for the particular transaction.

​Legal Documentation Services
Few Related Documentation Support Services
Frequently Asked Questions
Who are the professionals who will be drafting the legal documents?
Team Taxaj has its own expert team of legal consultants, property experts and tax experts. Our team of Chartered Accountants, Company Secretaries, Advocates and other legal consultants brings with them years of experience in their respective domains of specialisation.

Do all agreements need to be notarised? Is stamp duty to be paid on every legal document?
Some documents such as Real Estate property deed need to be notarised where the documents are presented in front of a notary designated person. Such documents can be enforced in court of law only if they have been notarised and stamp duty of appropriate value has been paid. Some states allow e-stamping too.
There are some agreements and other legal documents that need not be acknowledged before a notary public unless specifically required by state or municipal law.
Under the plan our experts will prepare a draft which will be shared with you. Make sure you share all your specifications and expectations and review the draft carefully. At end of process you will receive a soft copy of final draft which you may use as need be. We do not cover notary and stamp duty charges in this package.

Which legal documents should be reviewed?
Legal documents define the scope of engagement and roles and responsibilities along with privileges of the concerned parties. These documents contain clauses may have implications and need to be read carefully before signing as on signing you become legally bound by the contract.
Any new legal document with the potential to have a substantial impact on your finances, time or responsibilities should be reviewed. Any time you make changes to a legal document or your situation changes, a legal document review is a good idea to ensure your interests are protected

Why should the documents be reviewed?
Having your legal documents or contract reviewed by an expert before you sign ensures your interests are protected. Any new legal document with the potential to have a substantial impact on your finances, time or responsibilities should be reviewed. Document review is also recommended any time you make changes to a legal document or your situation changes. TAXAJ legal document review services are available for an affordable price that includes document review or contract review by an attorney who understands the language used in legal documents.

Which legal documents will be reviewed under the plan?
Your attorney can review any contract, agreement or document you choose, including those that don't require your signature. If any additional special review is needed, your attorney will advise you.

Do I need to share any other documents too?
While reviewing the document, the experts may ask for more details to cover all the aspects of the contract or the deed. The additional documents required shall vary from case to case and will be communicated by the expert.