Step by Step Guide on How to File Trademark?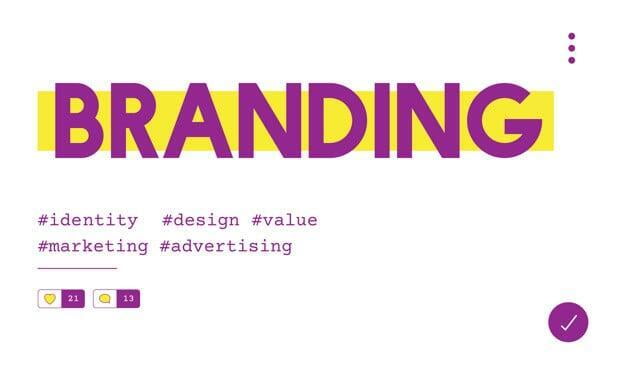 → It takes days to plan a business.
→ It takes weeks to register a business.
→ It takes months to establish a business.
→ But it takes years to make your business a brand. A Trademark brand.
So apply your Trademark Today with Team Taxaj in few Simple Steps. Owning a Trademark will prevent your competitor and any party on unsolicited use of your brand name. A Trademark can be a word, letter, number, phrase, symbol, shape or combination thereof. A unique brand name or logo is used to differentiate your product/service as distinct from others in the industry.

Brand isn't made in days so you should give a deep thought in brand name and decide accordingly. People prefer using general term for easy recognition. But generic term is so common that you will face very difficulty while registering. For example, you will come across various store named AtoZ store, Laxmi Bhandar, Competent Builders or Star services, these are very common. Before naming your brand keep a note of following points:
Whether it is your name or logo, try to make it original and duplication free. Although for advertising purpose, you might like to go with a generic or a common name, it is not wise. You would also want to make it unique. Even a near resemblance to any existing brand in your work field is a hurdle for your application.

Do not apply for trademarks that are similar to well known trademarks like Philips, Siemens, Godrej, Reliance, and Tata, etc.

Ensure that descriptive marks are not used, namely marks that merely describe the goods or services, for example: 'Rose and Petals' for gardening, 'Samosas' for food business, 'Big Bazar' for grocery store, etc.
Avoid using surnames like 'Aggarwals', 'Shetty's', 'Iyengar' or 'Adigas'.
Make the trademark fanciful. It is always better to make up or invent new words or phrases for a trademark. It gives you the strongest chances of getting approval. For e.g. TAXAJ for TAX (+)Abhilesh Jha
Use arbitrary marks. Wherein a product is trademarked with an ordinary name which is not directly associated with the product. For example, Shell for petroleum, Amazon for booksellers, and Amul for dairy products, etc.
Now if your brand name is decided, you must be certainly aware of the products that your business make or services that your company provides. for the sake of convenience trademark is classified into 45 different classes i.e. 34 for goods & 11 for services. You can register your brand in any one class or many.

Choosing the wrong trademark class can be an absolute waste of your money. While choosing the trademark class, always be specific. There are some products which might be confusing, in that case take the advice of our Experts. So to know your trademark class scroll below:

Pre Fill Search Trademark
Now, You know your Trademark Class list applicable and you have already shortlisted a brand name to be used the next important thing you must do is to conduct a pre- filing search. The importance of a pre-filing search is to ascertain the availability of the brand name as a trademark i.e. to identify if there is any other entity that has already adopted a trademark which may be identical or deceptively similar to the brand name that the entity wishes to adopt as its trademark

In this Pre-Filing search:
Wordmark: Put your brand name (For example Taxaj)
Class: put the numeric class which you chose from step 2.
Click on search,
If upon conducting a search no identical or similar trademark is revealed then the entity can proceed with filing the trademark application to register the brand name and commence marketing or promoting the products/services under the brand name. It is advisable to conduct a pre-ling search to ensure that the entity does not spend substantial money in promoting the brand just to be sued by another entity that had adopted a similar brand name in respect of same goods earlier in time.

Here comes the most important part i.e. carefully choosing your product list from the list provided, making any silly mistake here like spelling mistake or writing half words or incomplete phrase can make your Application, MIS-F (reply to Formality check fail).

Now click on your trademark class list below & choose your Products carefully.
Copy the product along with the Harmonised codes written on the left hand side.
​​Chemicals for use in industry, science and photography, as well as in agriculture, horticulture and forestry; Unprocessed artificial resins, unprocessed plastics; Fire extinguishing and fire prevention compositions; Tempering and soldering preparations; Substances for tanning animal skins and hides; Adhesives for use in industry; Putties and other paste fillers; Compost, manures, fertilisers; Biological preparations for use in industry and science

Paints, varnishes, lacquers; Preservatives against rust and against deterioration of wood; Colorants, dyes; Inks for printing, marking and engraving; Raw natural resins; Metals in foil and powder form for use in painting, decorating, printing and art

Non-medicated cosmetics and toiletry preparations; Non-medicated dentifrices; Perfumery, essential oils; Bleaching preparations and other substances for laundry use; Cleaning, polishing, scouring and abrasive preparations

Industrial oils and greases, wax; Lubricants; Dust absorbing, wetting and binding compositions; Fuels and illuminants; Candles and wicks for lighting

Pharmaceuticals, medical and veterinary preparations; Sanitary preparations for medical purposes; Dietetic food and substances adapted for medical or veterinary use, food for babies; Dietary supplements for human beings and animals; Plasters, materials for dressings; Material for stopping teeth, dental wax; Disinfectants; Preparations for destroying vermin; Fungicides, herbicides

Common metals and their alloys, ores; Metal materials for building and construction; Transportable buildings of metal; Non-electric cables and wires of common metal; Small items of metal hardware; Metal containers for storage or transport; Safes

Machines, machine tools, power-operated tools; Motors and engines, except for land vehicles; Machine coupling and transmission components, except for land vehicles; Agricultural implements, other than hand-operated hand tools; Incubators for eggs; Automatic vending machines

Hand tools and implements, hand-operated; Cutlery; Side arms, except firearms; Razors

Scientific, research, navigation, surveying, photographic, cinematographic, audiovisual, optical, weighing, measuring, signalling, detecting, testing, inspecting, life-saving and teaching apparatus and instruments; Apparatus and instruments for conducting, switching, transforming, accumulating, regulating or controlling the distribution or use of electricity; Apparatus and instruments for recording, transmitting, reproducing or processing sound, images or data; Recorded and downloadable media, computer software, blank digital or analogue recording and storage media; Mechanisms for coin-operated apparatus; Cash registers, calculating devices; Computers and computer peripheral devices; Diving suits, divers' masks, ear plugs for divers, nose clips for divers and swimmers, gloves for divers, breathing apparatus for underwater swimming; Fire-extinguishing apparatus

Surgical, medical, dental and veterinary apparatus and instruments; Artificial limbs, eyes and teeth; Orthopaedic articles; Suture materials; Therapeutic and assistive devices adapted for persons with disabilities; Massage apparatus; Apparatus, devices and articles for nursing infants; Sexual activity apparatus, devices and articles

Apparatus and installations for lighting, heating, cooling, steam generating, cooking, drying, ventilating, water supply and sanitary purposes

Vehicles; Apparatus for locomotion by land, air or water

Firearms; Ammunition and projectiles; Explosives; Fireworks

Precious metals and their alloys; Jewellery, precious and semi-precious stones; Horological and chronometric instruments

Musical instruments; Music stands and stands for musical instruments; Conductors' batons

Paper and cardboard; Printed matter; Bookbinding material; Photographs; Stationery and office requisites, except furniture; Adhesives for stationery or household purposes; Drawing materials and materials for artists; Paintbrushes; Instructional and teaching materials; Plastic sheets, films and bags for wrapping and packaging; Printers' type, printing blocks

Unprocessed and semi-processed rubber, gutta-percha, gum, asbestos, mica and substitutes for all these materials; Plastics and resins in extruded form for use in manufacture; Packing, stopping and insulating materials; Flexible pipes, tubes and hoses, not of metal

Leather and imitations of leather; Animal skins and hides; Luggage and carrying bags; Umbrellas and parasols; Walking sticks; Whips, harness and saddlery; Collars, leashes and clothing for animals

Materials, not of metal, for building and construction; Rigid pipes, not of metal, for building; Asphalt, pitch, tar and bitumen; Transportable buildings, not of metal; Monuments, not of metal

Furniture, mirrors, picture frames; Containers, not of metal, for storage or transport; Unworked or semi-worked bone, horn, whalebone or mother-of-pearl; Shells; Meerschaum; Yellow amber

Household or kitchen utensils and containers; Cookware and tableware, except forks, knives and spoons; Combs and sponges; Brushes, except paintbrushes; Brush-making materials; Articles for cleaning purposes; Unworked or semi-worked glass, except building glass; Glassware, porcelain and earthenware

Ropes and string; Nets; Tents and tarpaulins; Awnings of textile or synthetic materials; Sails; Sacks for the transport and storage of materials in bulk; Padding, cushioning and stuffing materials, except of paper, cardboard, rubber or plastics; Raw fibrous textile materials and substitutes therefor

Yarns and threads, for textile use

Textiles and substitutes for textiles; Household linen; Curtains of textile or plastic

Clothing, footwear, headwear

Lace, braid and embroidery, and haberdashery ribbons and bows; Buttons, hooks and eyes, pins and needles; Artificial flowers; Hair decorations; False hair

Carpets, rugs, mats and matting, linoleum and other materials for covering existing floors; Wall hangings, not of textile

Games, toys and playthings; Video game apparatus; Gymnastic and sporting articles; Decorations for Christmas trees

Meat, fish, poultry and game; Meat extracts; Preserved, frozen, dried and cooked fruits and vegetables; Jellies, jams, compotes; Eggs; Milk, cheese, butter, yogurt and other milk products; Oils and fats for food

Coffee, tea, cocoa and artificial coffee; Rice, pasta and noodles; Tapioca and sago; Flour and preparations made from cereals; Bread, pastries and confectionery; Chocolate; Ice cream, sorbets and other edible ices; Sugar, honey, treacle; Yeast, baking-powder; Salt, seasonings, spices, preserved herbs; Vinegar, sauces and other condiments; Ice [frozen water]

Raw and unprocessed agricultural, aquacultural, horticultural and forestry products; Raw and unprocessed grains and seeds; Fresh fruits and vegetables, fresh herbs; Natural plants and flowers; Bulbs, seedlings and seeds for planting; Live animals; Foodstuffs and beverages for animals; Malt

Beers; Non-alcoholic beverages; Mineral and aerated waters; Fruit beverages and fruit juices; Syrups and other non-alcoholic preparations for making beverages

Alcoholic beverages, except beers; Alcoholic preparations for making beverages

Tobacco and tobacco substitutes; Cigarettes and cigars; Electronic cigarettes and oral vaporizers for smokers; Smokers' articles; Matches

Advertising; Business management; Business administration; Office functions

Insurance; Financial affairs; Monetary affairs; Real estate affairs

Construction services; Installation and repair services; Mining extraction, oil and gas drilling

Telecommunications services

Transport; Packaging and storage of goods; Travel arrangement

Treatment of materials; Recycling of waste and trash; Air purification and treatment of water; Printing services; Food and drink preservation

Education; Providing of training; Entertainment; Sporting and cultural activities

Scientific and technological services and research and design relating thereto; Industrial analysis, industrial research and industrial design services; Quality control and authentication services; Design and development of computer hardware and software

Services for providing food and drink; Temporary accommodation

Medical services; Veterinary services; Hygienic and beauty care for human beings or animals; Agriculture, aquaculture, horticulture and forestry services

Legal services; Security services for the physical protection of tangible property and individuals; Personal and social services rendered by others to meet the needs of individuals