How to Upload ITR in New Income Tax Portal with DSC
Offline:

Download the applicable ITR, fill the form offline, save the generated XML file and then upload it.




To e-File the ITR using the upload XML method, the user must have the Income Tax XML File & Digital Signature Token (DSC) of Authorised Person ready and must have registered the DSC in Individual Income Tax Login of Authorised Person himself, steps to register DSC in Individual Income Tax Login is here
Go to the Income Tax e-Filing portal https://www.incometax.gov.in/iec/foportal/
Filing portal by entering user ID (PAN), Password, Captcha code and click 'Login'.
Login to e-
Click on the 'e-File' menu and click 'Income Tax Return' link.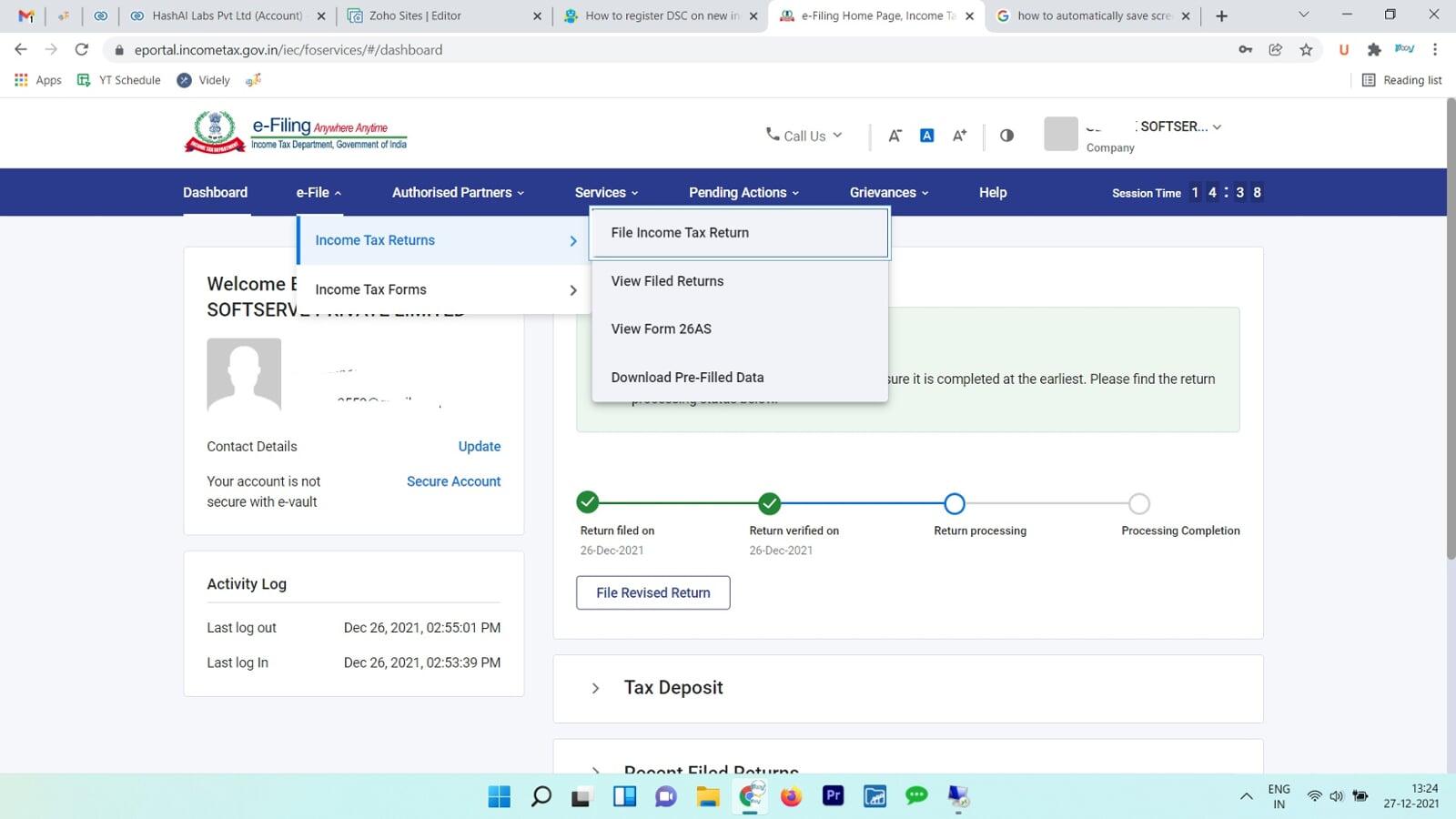 On Income Tax Return Page:
PAN will be auto-populated
Select 'Assessment Year'
Select 'ITR form Number'
Select 'Filing Type' as 'Original/Revised Return'
Select 'Submission Mode' as 'Upload XML'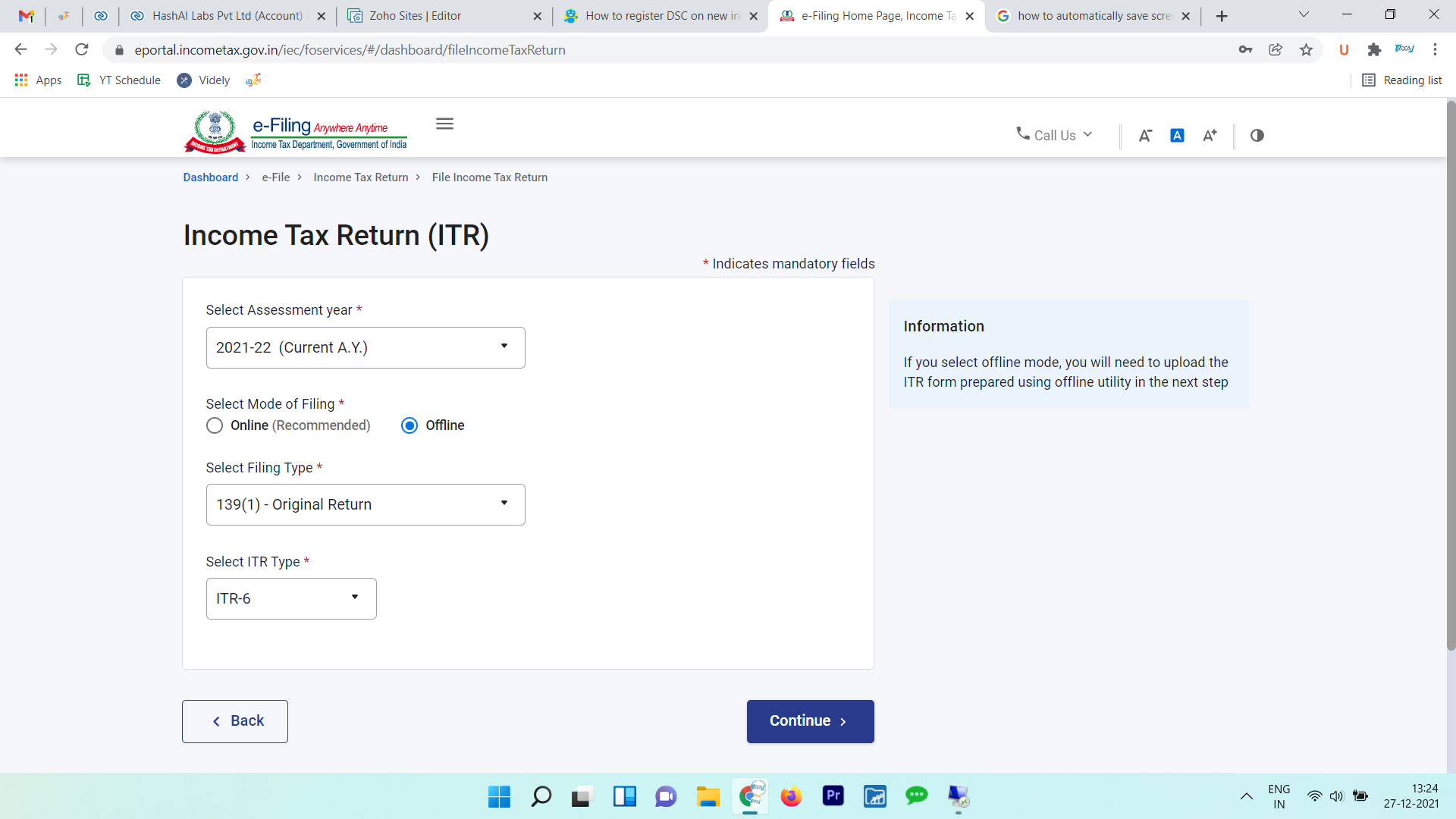 2. Choose any one of the following option to verify the Income Tax Return:
Digital Signature Certificate (DSC).
Aadhaar OTP.
EVC using Prevalidated Bank Account Details.
EVC using Prevalidated Demat Account Details.
Already generated EVC through My Account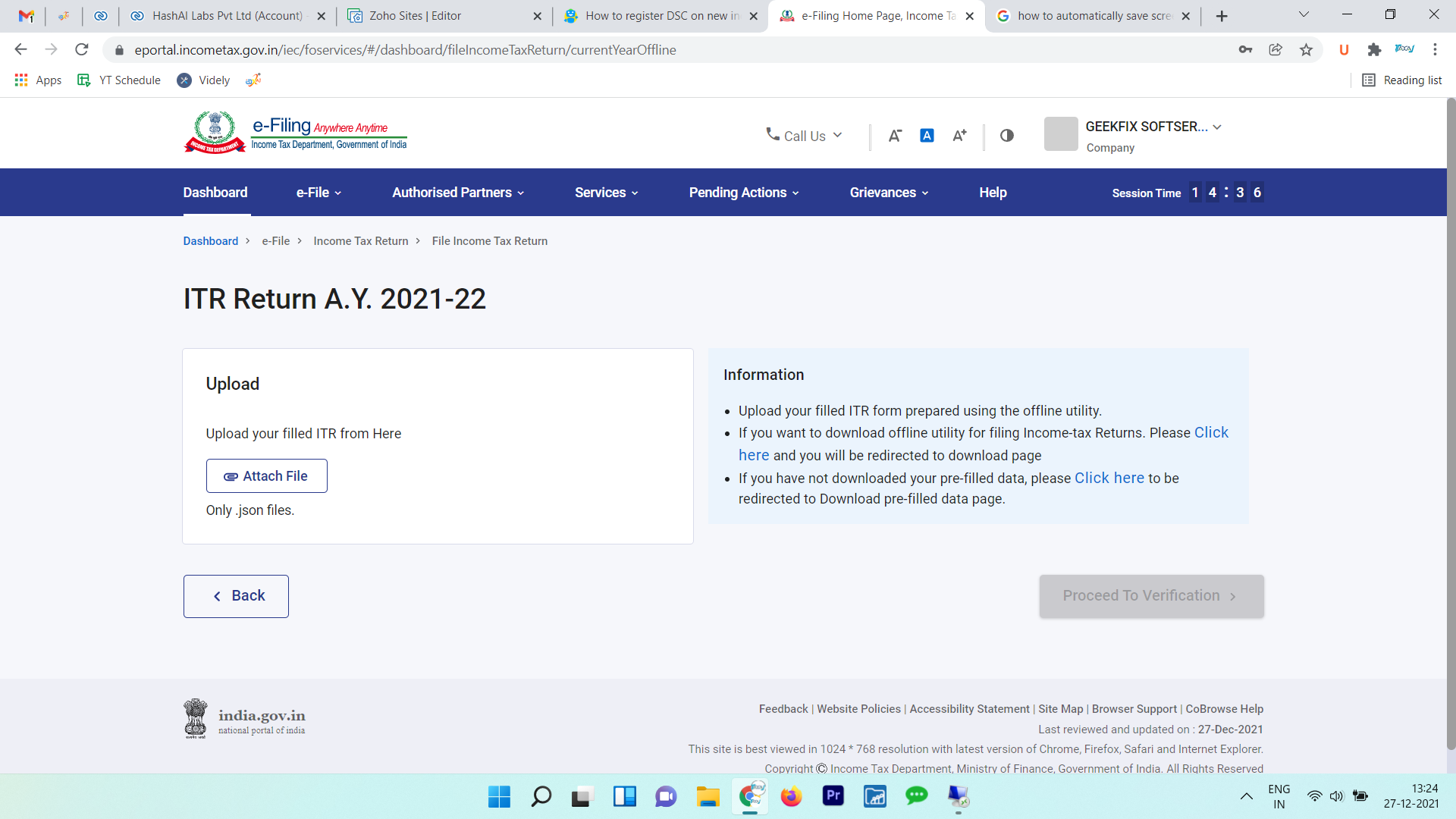 Click 'Continue'
DSC as verification option, Attach the signature file generated from DSC management utility.
Aadhaar OTP as verification option, Enter the Aadhaar OTP received in the mobile number registered with UIDAI.
EVC through Bank account, Demat account or Bank ATM as verification option, Enter the EVC received in the mobile number registered with Bank or Demat Account respectively.
Other two verification options, the ITR will be submitted but the process of filing the ITRs is not complete until it is verified. The submitted ITR should be e-Verified later by using 'My Account > e-Verify Return' option or the signed ITR-V should be sent to CPC, Bengaluru.
Submit the ITR.