Our Financial Doctors & Experts.
We believe in moving fast and take 'Speed as a Habit' as our motto. When the Government announced the massive indirect tax reform with the introduction of GST, we realised that the businesses were unsure of its implications and compliance requirements. So we decided to simplify GST & Other Taxation matters easy for businesses.
TAXAJ is a fast emerging Taxation & Corporate Services Firm based in New Delhi working on PAN India Basis. We are a Consortium of young professionals like Chartered Accountants, Company Secretaries, Advocates and CMA's to provide a one-stop solution to our clients. We have designed Our services to serve them at their comfort to solve their financial and legal matters so that they can focus on their core business areas, and rather than worry about their compliance issues, and they can rest on us. We believe that Client's should focus on their core business areas and not on the TAX & Regulatory Compliances, for which they can relax upon us. Client benefits from the leverage of TAXAJ's cutting-edge infrastructure, robust security system and highly qualified workforce. Our modus operandi is to free up their internal resources and focus on their core abilities, enabling them to enhance their Client's experience while improving their bottom line.
In February 2018, the company launched its Corporate Office in Bangalore, followed by branch offices in Ahmedabad, Kolkata, Ranchi & Mumbai. We aim to grow more and more in the days and years to come and make Taxaj the first choice for any Corporate, Taxation. Financial or Legal work since "Our Business is to Develop Yours."
TAXAJ in Digital & Print Media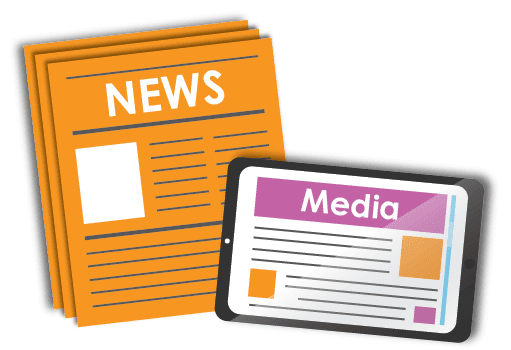 The moves Demonetization and implementation of GST changed the complete financial management criteria. This change helped many businesses to grow, and many saw slow down or even worse. Everything just seemed to be a mess. The complexities were at their peak. Lack of financial advice were add-ons to the adverse situation. We came up with a reliable and robust hand to hold the ones drowning due to these moves.
To help people overcome and maintain their financial status, TAXAJ, a one-stop consulting firm, came up with a helping hand. They provide almost every service from start-up launch, direct & Indirect Taxation, Intellectual property rights, legal Support, Project Financing, Foreign Company, FDI and much more. They also entertain corporates, MNC's and Foreign companies willing to invest in Indian markets.
To know more, let us chat with the charismatic mentor and the Founder & CEO of one of the most renowned firms, TAXAJ, CA Abhilesh Jha. He is known to be reliable and robust support for many businesses. He has discussed his struggling and exciting journey of how he managed to reach this level. He also discussed his plans, his most prominent competitors, his marketing strategies and his idols in life.
To know more about TAXAJ's journey of running a successful venture, visit here.
Media Interview of Team TAXAJ!